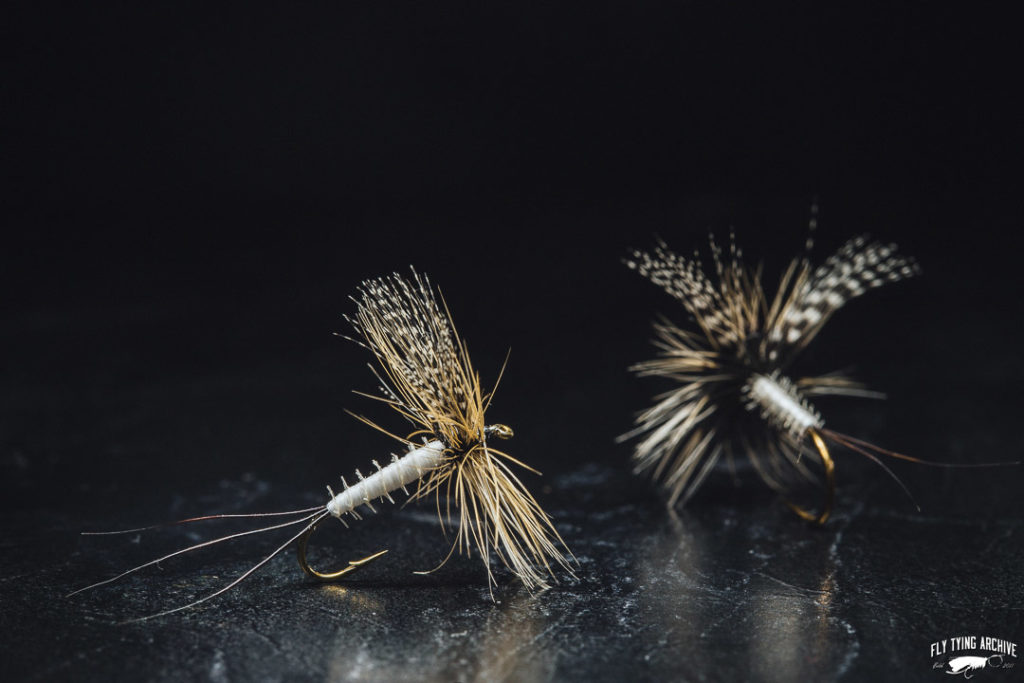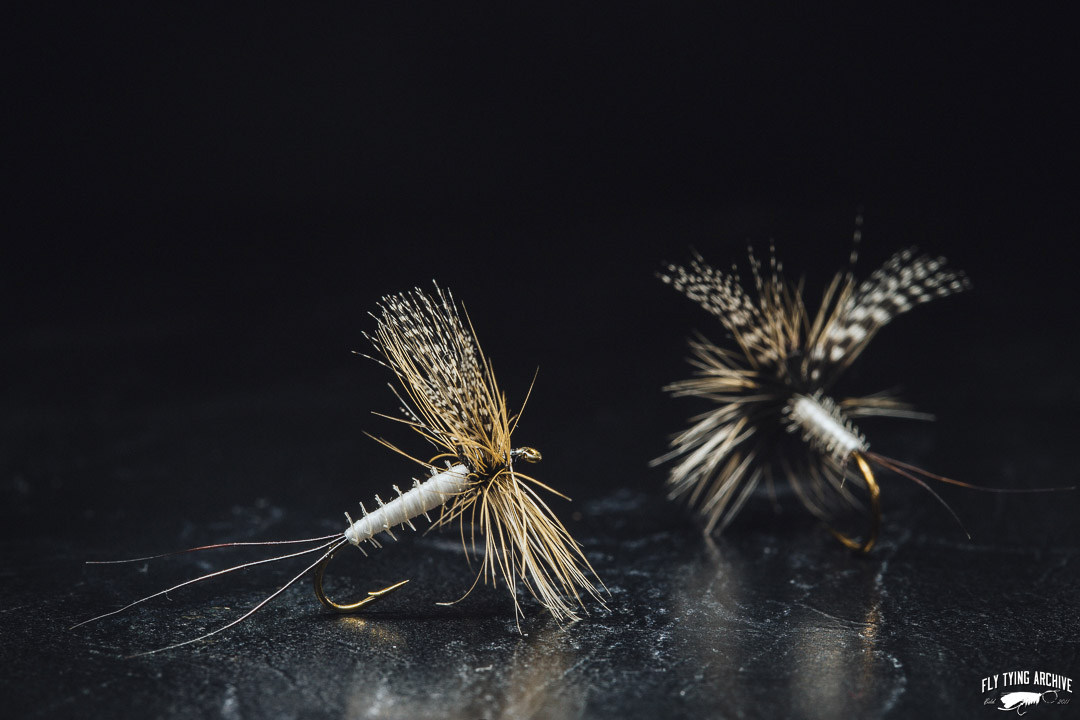 Catskill region in America has a unique history when it comes to dry flies. Many famous patterns and tyers originate from the river banks of the Catskill rivers and some of the best known belong to the Dette family. I might dive in to the history more in a coming post but here's a pattern Mary Dette is best known for. The Coffin Fly as many others evolved over time and this is tied according to the pattern that most of the late era flies were tied by the Dette's. A good imitation for larger mayflies although peccary hair can be difficult to obtain as are large and stiff hackles. If you can't find peccary moose mane is a close enough substitute for it.
Coffin Fly

Hook: Long shanked dry fly hook #12-14.
Tail:  Black and white peccary hairs.
Body:   White poly-yarn with a white saddle hackle with the barbs trimmed short, wrapped over the body.
Rib:   White thread, counterwrapped over the trimmed hackle body.
Wing:  Divided teal flank, well marked.
Hackle:  Golden Badger.