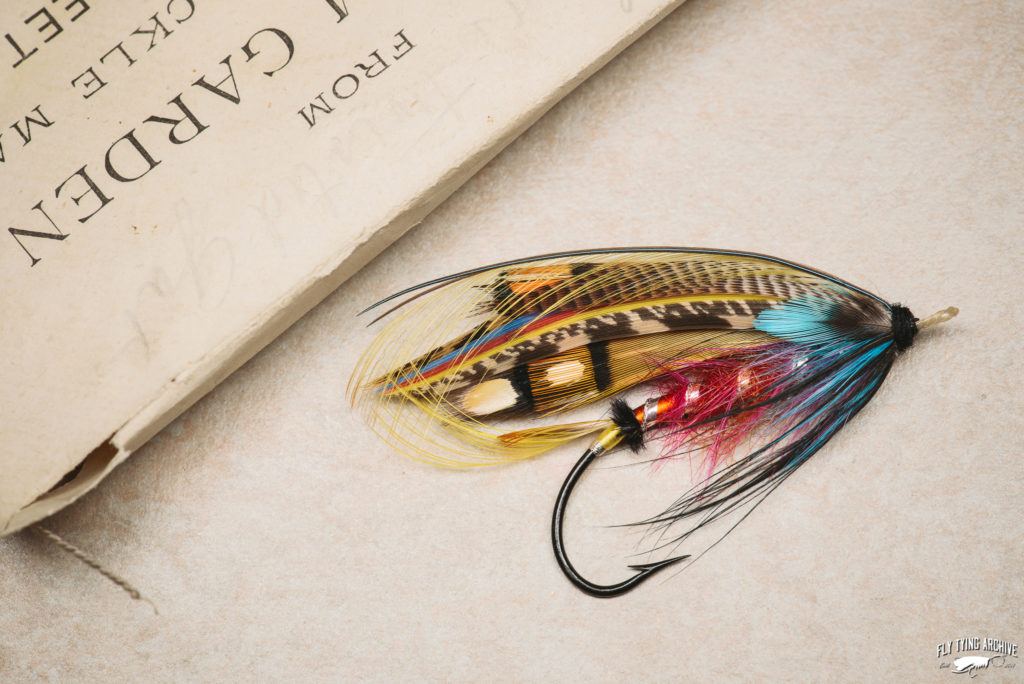 A bit more classic fly for a change. The McIntyre has been pretty popular salmon fly although it was not featured in most of the books from the golden era of salmon flies. I made few changes to the pattern from Hardy's pattern mainly to the ribs. Another thing that's always confusing is wether the fly should have one set of Blue & red Macaw horns or one set of each Blue and Red Macaw, can't give you a definite answer but I like it more with one set of horns. The other version of this pattern from Walbran lists three sets of horns of blue, red and yellow macaw so it's very likely the Hardy version also had multiple horns.
McIntyre
J. J. Hardy – Salmon Fishing, 1907
Tag: Silver tinsel, golden yellow floss.
Tail: Topping, Indian crow.
Butt: Black herl.
Body: Three turns orange floss; four turns each of red, dark orange and light blue seals fur.
Ribs: Silver tinsel.
Hackle: Magenta.
Throat: Pale blue; black heron hackle.
Wings: Two jungle cock enveloped by two tippets; golden pheasant tail; bustard; peacock wing; yellow, red and blue swan; mallard; topping.
Cheeks: Chatterer.
Horns: Red & Blue macaw.
Head: Black wool.