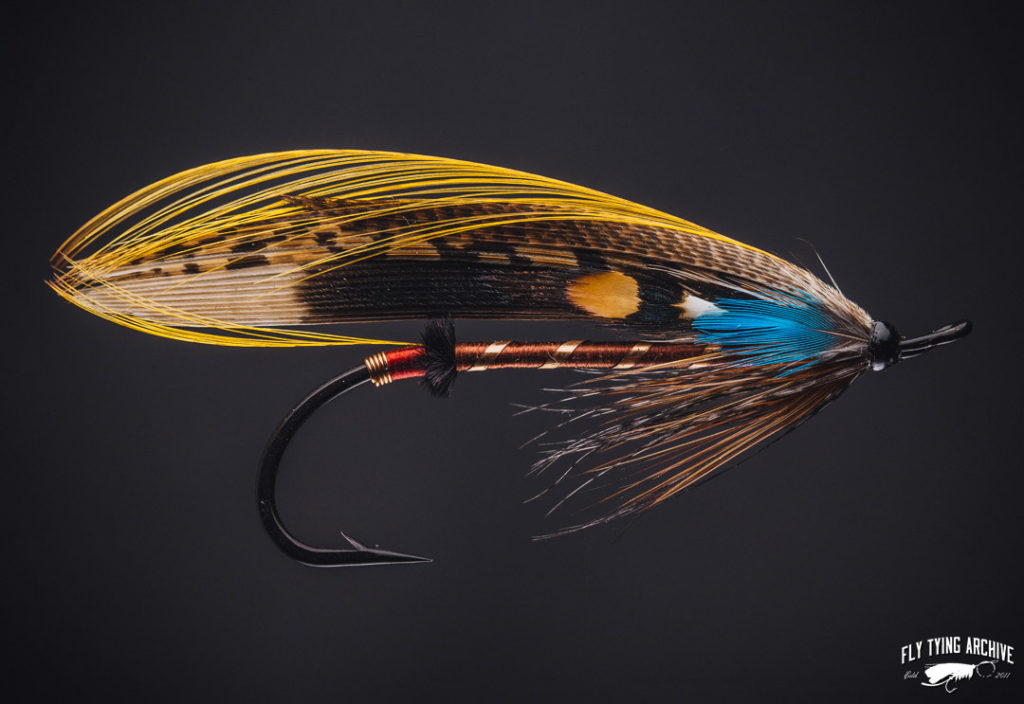 Teno Series created by Erkki Vaalama is one of the best known in the realm of Finnish salmon flies. It is not as old as what we usually refer to when talking about classic salmon flies in general but you have to remember that Finnish fly tying became more popular at a later date. The Teno series was created in the early 1960's as a general selection of killing flies for the Teno river that marks the Northern border between Norway and Finland. Known for its massive salmon runs and size Teno has had a big impact on our fishing scene and still does. So it's no wonder that the 12 fly series became widely known in Finland and abroad.
Erkki Vaalama (1918-2016) is a legend in the industry and his passing at the notable age of 98 was a sad day in the Finnish fly tying scene. Pertti Kanerva and Jyrki Melartin were in contact with Vaalama many times in his late years to record parts of our fly tying history and there should be a follow up book coming later with more information on our fly tying heritage which I'm looking forward to read. For example Vaalama has said that he actually designed only the first two flies in the series himself and the others are more or less variants from old flies of another great tyer Oskari Rönkä.
I will post patterns and examples I've tied of the 12 flies in the series in the coming months and try to pay my respect to the traditional long and narrow form of Finnish salmon flies. These are still not made as exact replicas of Vaalamas flies but my style of tying these patterns. The patterns are mostly taken from the book Wanhat Suomalaiset Lohiperhot by Pertti Kanerva & Lauri Syrjänen but some I have altered with new notes as published by Kanerva last year in a memoriam to Erkki Vaalama after his death.
Teno 1
Tip: Copper wire.
Tag: Red floss.
Tail: Golden Pheasant crest.
Butt:  Ostrich herl dyed black.
Rib: Flat copper tinsel.
Body: Redbrown (Terracotta) floss.
Hackle: Brown with Capercaillie on top.
Wing: White-tip Turkey and Golden Pheasant tail fibres with Bronze Mallard on top.
Topping: Golden Pheasant crest.
Sides: Jungle Cock.
Cheeks: Kingfisher, sometimes tied without cheecks.
Head: Black